Function Engineering
introduction
This service combines mechanical, mechanism and product engineering. This is all led by a functional assessment. This service aims to avoid the internal mechanism being developed too far before the appraisal of user interaction requirements. A common fault among medical device engineering teams.
Find out more
function engineering
Human-Powered Mechanisms
Movement are expert at developing clever internal mechanisms that link the simplest of human movements to the most complex of device sequences.
The goal here is that the human body and mind engages intuitively with the device and the internal mechanism within the device performs the task effectively.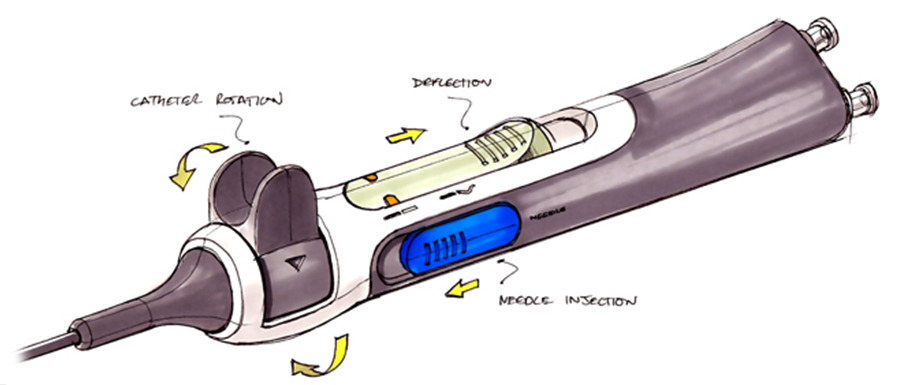 function engineering
Functional Assessment
We will identify, through our usability investigation, just how the human hand and its movement is to be harnessed and we will design the interface that will do that most comfortably.
The functionality of the device should not be led by the internal mechanics; it should evolve from a holistic appreciation of the human factors at play in tandem with the required device delivery sequence.
function engineering
Mechanical Assessment
The process of assessing the internal mechanics cannot begin early enough; Movement combine this with the functionality assessment. Both disciplines are inherently creative and obviously linked to the Human Factors already investigated. It is Movement's belief that the mechanical engineering cannot be completed before the product functionality and vice versa.
function engineering
Product Engineering
The Movement team have experts who have extensive experience in design detailing of many types of manufactured internal mechanisms. Normally, this process is performed in close cooperation with our clients as they link their Engineering teams with ours so that both the 'business end' and 'human end' of the device are intrinsically linked and refined in tandem.
Ready to discuss your
next project?
Organize a meeting to discuss how Movement's services
can benefit your R&D process